GAP insurance Policies From a UK-based Insurer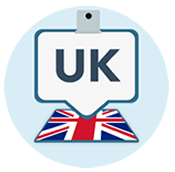 Policies underwritten by a UK based insurer
Our GAP insurance policies are underwritten at Lloyd's by Arch Managing Agency Limited. Lloyd's being a UK entity rated A, AA- and A+ by three of the world's leading insurance rating agencies.
FIVE, offshore underwriters of GAP insurance (two in Gibraltar and two in Denmark) have gone bust since 2016 alone!
But offshore insurers are covered by the FSCS aren't they?
Yes, though not as comprehensively as some companies would have you believe.
If the offshore underwriter of your GAP insurance policy goes bust and you need to make a claim before their affairs are wrapped up, if needed the Financial Services Compensation Scheme (FSCS) will step in to pay up to 90% of your claim value. However if you're not making a claim at the time the insurer's affairs are being wrapped up, the remaining term of your policy will be subject to whether or not another insurer steps in to buy it. If your policy is not sold on to another insurer, the liquidators will seek to cancel the remaining term of your policy in which case, the FSCS would then only be good for refunding you up to 90% of what you originally paid for your policy.
This of course would leave you without GAP insurance cover and, probably too late to buy GAP insurance cover from any other provider.
Whilst a policy from an offshore, unrated insurer might well be slightly cheaper upfront, we believe that the risks are simply too high and as a result, we only ever deal with large, A-rated, UK-based insurers.