The UK's original online GAP insurance provider
Providing GAP insurance online since early 2004. Cover available for new and used cars. Get a quote today.
5* Customer Service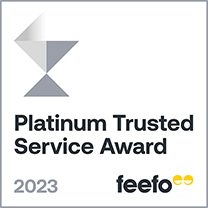 What is GAP insurance?
GAP insurance is an entirely optional form of insurance and some people will have a greater need for it than others.
Without GAP insurance in force, if your car is written off, you'd only have your motor insurer's valuation of the vehicle coming your way. If you have finance outstanding on your written-off vehicle, your motor insurer's valuation of the vehicle may not be sufficient to clear the outstanding balance, in which case, you'd have to use your own funds to both clear the remaining finance on the written off vehicle and fund a replacement vehicle.
Of course if you had no finance outstanding at the time of write-off, then in theory you could use your motor insurer's valuation of the vehicle to buy a vehicle of a similar age, condition and mileage as your vehicle at the time it was written off but, if you wanted anything newer or better etc, you'd have to use some of your own funds to cover the difference.
There are different types of GAP cover but, Invoice GAP insurance for example, would aim to top-up your motor insurer's valuation of the vehicle at the time of claim to the original invoice price that you paid for your now written-off vehicle when you first bought it. If you have finance outstanding you would use this original invoice amount to clear some or all of that outstanding finance and any remaining funds would be yours to use against the cost of your next car. Of course, if you had no finance outstanding then you'd have this original invoice amount entirely at your disposal to buy another car with.
Do you need it?
Ultimately, if you have sufficient funds at your disposal to comfortably afford to stand the combined cost of clearing any finance outstanding (where applicable) and replacing your vehicle in the event it's written off, you probably don't need GAP insurance. However if you could not comfortably afford to replace your vehicle or, you'd prefer that your own savings were not 'hit' substantially by the cost of replacing your vehicle if it was written off, therein lies the need for GAP insurance.
Add a little TLCc to your GAP insurance: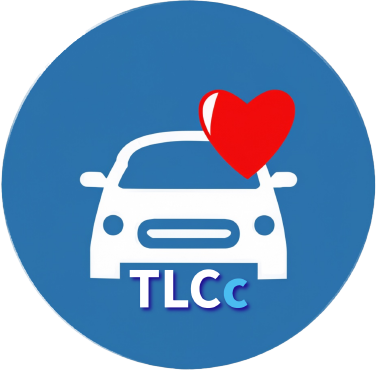 Total Loss Courtesy Car
If your vehicle is damaged in an accident, your motor insurance policy will normally provide you with a courtesy/hire car whilst the damage to your vehicle is being assessed.
If they determine that your vehicle is repairable, you would normally have the use of that courtesy car for the duration of the repairs.
However...
If they decide that the damage to your vehicle is beyond repair and subsequently declare it a Total Loss (they write it off), you would then not normally be entitled to their courtesy car any longer (unless you've paid them an additional premium for such entitlement) and, it would be withdrawn: leaving you without the use of a vehicle.
Depending on how much longer they take to settle your claim, you might be without a vehicle for a number of days - or even weeks!
Building in Total Loss Courtesy Car cover (TLCc) to your GAP insurance policy with us, means that in the event your car is declared a Total Loss, we will provide you with a courtesy car for you to use for up to 28-days.
TLCc Cover Features:
The car provided:
Will be of a similar sized engine to Your vehicle that was deemed a Total Loss (limited to a maximum of a 2.0 litre manual car or equivalent)
Will be insured. Please note that an excess (normally £250) will apply to accidents/claims occuring during your use of the courtesy car. Exact terms will confirmed prior to you accepting delivery of it.
Will be able to be delivered to and collected from your home or place of work.
For more information please review the Ts & Cs of our GAP insurance policies here, or generate a quote.
What are the different types of GAP insurance?
There are a number of different types of GAP insurance. Taking the time to understand the difference between them and which type is better for your needs is important.