UK Based Insurer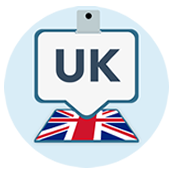 Our GAP insurance policies are underwritten by a syndicate at Lloyd's of London – a UK entity rated A, AA- and A+ by three of the world's leading insurance rating agencies.
FOUR, offshore underwriters of GAP insurance (two in Gibraltar and two in Denmark) have gone bust since 2016 alone!
Does the FSCS protect you in the event that an offshore insurer fails?
Yes. But potentially not as comprehensively as some would have you believe.
Find out more here: GAPinsurance.co.uk/gap-insurance-uk-insurer.asp