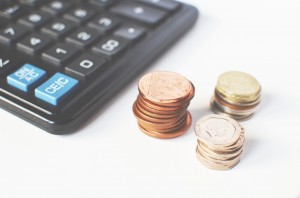 A number of our competitors make a song and dance about how they guarantee to settle claims within X number of days… recently we've had a motor dealer tell one of our potential customers that we take 30-days to settle a claim – in a poor attempt to justify the hundreds of pounds more that they'd charge for their inferior GAP insurance policy (a car salesman tell porkies to justify their over-priced, inferior policies? We don't believe that would ever happen… would it?).
What most companies who make such claims usually fail to identify is… within X days of what?
For example, if you were considering buying GAP insurance from one of two companies and one of those companies urged you to consider their guarantee to payout within 7 days compared to another who said they'd payout within 14 days, you might well be swayed to consider the former. Afterall, who wants to be sat unecessarily waiting for funds to arrive if their car has been written off. Being car-less is frustrating enough, no?
The fact is, no GAP insurance provider can pay out until the motor insurer has paid out (or at least confirmed their full and final settlement offer). If you think about it, this is obvious. For a "gap" to exist, we'd need to know the amount being paid out by the motor insurer and be able to compare that against either the original invoice price (Invoice GAP insurance), the replacement vehicle price (Replacement GAP insurance) or the contract hire agreement settlement figure (Contract Hire GAP insurance). Without knowing how much the motor insurer is paying out, there is no "gap"!
So, to clarify what actually happens with our policies, is that from the moment you contact our Claim Administrator, they will proceed to collate all necessary information from you about your claim. This will be the obvious things such as, a copy of your original invoice or lease agreement, a copy of your driving licence, an explanation of the circumstances which led to the claim, proof of motor insurance and so on in order to confirm the validity of your claim… the goal being, for them and you to be in a position whereby everything is in place by the time your motor insurer confirms their full & final settlement so that the GAP insurance claim can proceed to pay out, without delay.
Assuming everything is in order by the time the full and final settlement offer is received from the motor insurer, your claim will progress to be paid in the next payment run that the claim administrator carry out – they carry out two payment runs each week.
In which case, these companies guaranteeing to pay out within 7, 10 or even 14 days… why is it taking you so long?
Oh, and to Mr Car Salesman who recently told someone that we take 30-days to settle a claim… you're talking nonsense… again. You won't be earning your GAP insurance commission on that sale 🙂
Cheers!