Save between 20% and 60% on Gap Insurance this February.
With March and the new "13" number plate fast approaching, you may well be planning to replace your existing vehicle and as we all know, it's only a matter of time before you're sat in the dealership, across the desk from the salesperson, discussing Gap Insurance.
So, you may like to know that whilst suffering from the effects of having not quite fully thawed out from the mind-numbing cold snap that set in recently, we made the decision to go a little insane with our prices and reduce every Gap Insurance policy we have by anything from 20% to 60% until the end of February.
In addition, if you have a live Gap Insurance policy with us (or on purchased originally from SurfandProtect.com), you may well be entitled to a rebate against the cost of a new policy too!
And that's not all…
Until the end of this month if you Like us on Facebook after buying a Gap Insurance policy from us, we'll give you back £5!
Grab a Gap Insurance bargain before the end of February!
Get a quote online at
GAPinsurance.co.uk
or call us on 01484 490095

Vauxhall Insignia takes a 3yr 61%+ DEPRECIATION hit.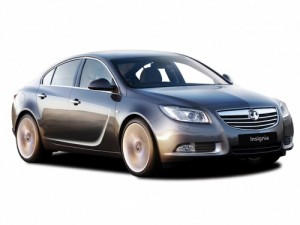 Looking at our Claim Statistics, the biggest depreciating vehicle in December 2012, was far and away a Vauxhall Insignia.
Purchased: December 2009
Invoice Price: £22,188.00
Gap Insurance Claim: December 2012
Gap Insurance Payout: £13,568.00
Owned for 36 months, this Insignia lost an average of £376.89 per month to an eyebrow-raising total of £13,568.00, or putting it another way, it lost 61.15% of its original purchase price.
We're always coming up against people who believe Gap Insurance is not worth the money, but we're fairly sure this customer, having paid just £266.45 for his Gap Insurance policy, was VERY appreciative of the £13,568.00 paid to him, in addition to his Motor Insurance policy payout.
What Invoice Gap Insurance policy Claim Limit would you have chosen for this vehicle?
Choosing a policy claim limit is arguably the most difficult part of taking out a Gap Insurance policy. As you are (or have been) a Gap Insurance policyholder you may well have agonised over this aspect of the policy yourself.
We wanted to help make the process of choosing a policy Claim Limit easier for everyone so (aside from the fact we offer policies with an "unlimited" Claim Limit), in a EUREKA! moment it occurred to us that we can easily look at the sums that are being paid out by our policies in the first place. So…
As of this month we're now publishing** details of the claims our policies are subject to. You can see details of our 10 most recent Invoice Gap Insurance policy claims here and details of our 10 most recent Replacement Gap Insurance policy claims here.
* – Image for illustrative purposes only
** – Claims Data published at the beginning of each month with data for the preceeding month.
Lexus IS300h European Debut at the 2013 Geneva Motor Show.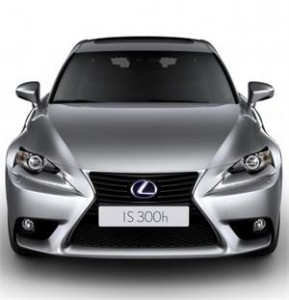 Last month Lexus announced the arrival of their new IS range:
Completely redesigned from the inside out
More cabin space, best-in-class rear seat accommodation & extra luggage capacity.
Exterior influenced by the LF-CC concept car & the driver's cockpit inspired by the LFA supercar.
Next month it get's its European Debut at the Geneva Motor Show!
What do you think of the Lexus IS?
Are you going to the Motor Show?
What other cars are you excited about?
Discuss this and more with us on Facebook: www.facebook.com/GapInsurance.

Thank you for reading this email and if you do need assistance with Gap Insurance, please do get in touch.
Until next time!
From all the team
T: 01484 490095