In 2020, our customers saved an average of £237 buying GAP insurance from us instead of from their motor dealer. One customer saved a staggering £1,663!
59% of all claims were due to accidents whilst 35% were to due to the vehicle having been stolen.
Is GAP insurance worthwhile? At an average cost of £180 for 3-years cover and with their Total Loss motor insurance claims being topped up by an average of £10,755, we think our GAP insurance policyholders that claimed in 2020 would say it was!
Do you think GAP insurance is worthwhile? Join the discussion on either Facebook or Twitter.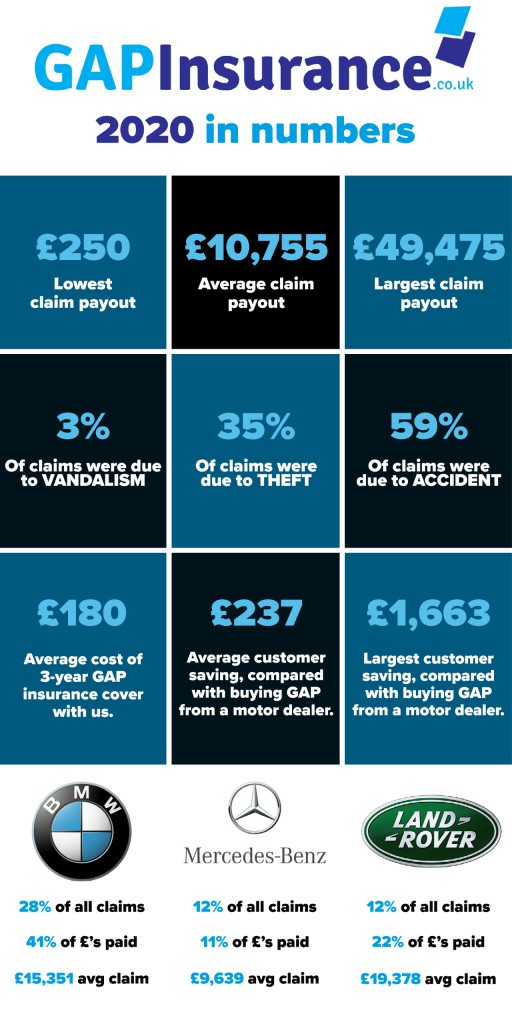 If you'd like to discuss your GAP insurance requirements with us, please don't hesitate to either get a quote online at GAPinsurance.co.uk or get in touch:
01484 490095
support@GAPinsurance.co.uk