Some of our customers will have heard about our Managing Director, David's, recent experience where both his cars were stolen from his home. Frustratingly, this seems to be getting a more and more common occurrence and that all communities are affected.
Using West Yorkshire Police's guidance, we have produced the below infographic which we hope will provide serve useful in offering ideas about how best to prevent the theft of your vehicle.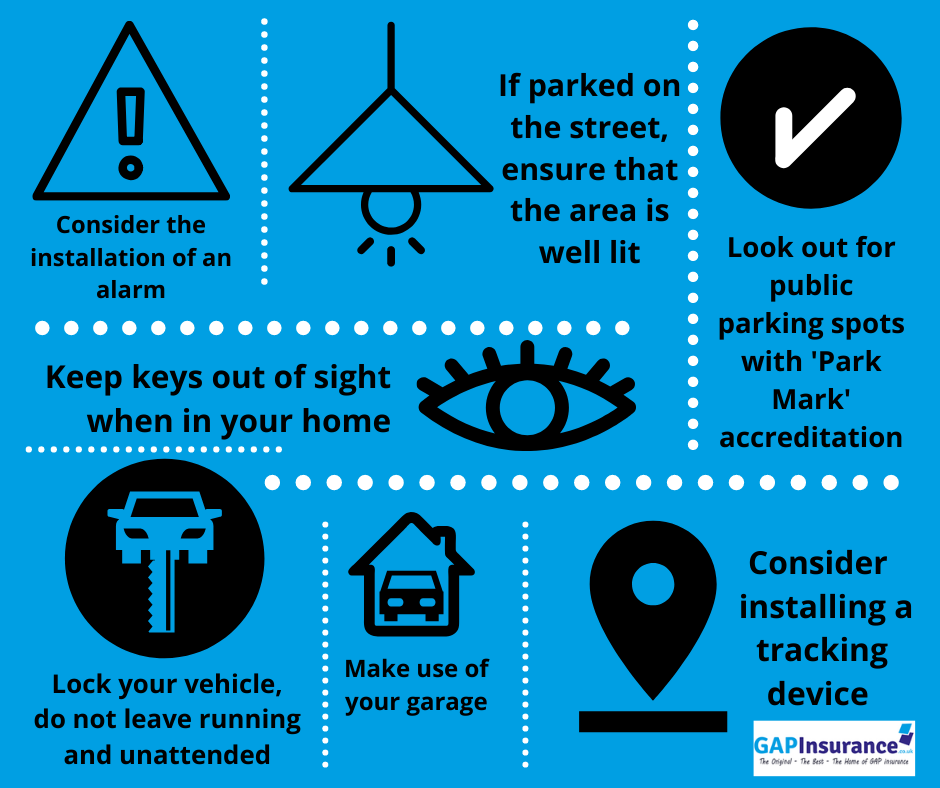 Whilst prevention is the desired outcome, we know that despite car owners' best efforts there are some thieves that are still successful. Therefore, it makes sense for us to use this space as an opportunity to let you know about the benefits of GAP insurance.
The grief of your car being stolen is an unpleasant enough experience without then realising that your car insurance will not cover the shortfall between the estimated cost of your car and remaining shortfall of money still owed for the finance against it.
GAP insurance boosts your car insurance policy to ensure that you can, in the event of a write off, either cover the remaining finance, cover the cost of the original purchase so you have money left over to purchase a new vehicle or to be able to replace your car with the current equivalent.
---
If you would like to find out more about how GAP insurance could benefit you, give our team a call on 01484 490095.