For long enough GAP insurance policies haven't been renewable and with GAP insurers seeking to reduce the amount of time after taking delivery of a vehicle within which you can purchase GAP insurance, it's easy to miss out and find your options severely restricted.
Introducing: "Top-Up GAP insurance"
An annual GAP insurance policy which is both renewable and available for a vehicle up to 8-years old no matter how long you've owned it or how you bought it (motor dealer, finance house, auction, private seller etc), Top-Up GAP insurance is the answer.
How Does It Work?
If your car is written off (accident, fire, theft or flood etc) your Motor Insurance will only pay what your vehicle is worth at the time of loss (aka, the "Market Value"). Top-Up GAP insurance aims to pay you a further 25% of the amount paid out by your motor insurer (albeit limited to a maximum of £10,000).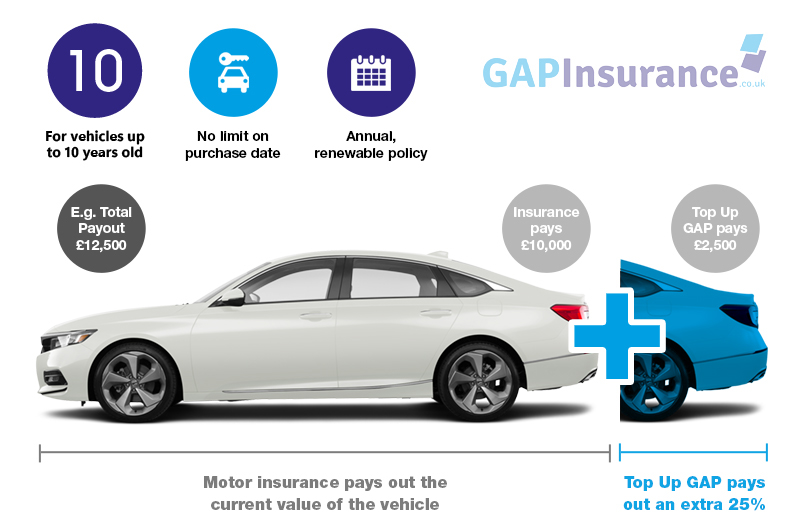 Want More Information?
For more information about Top-Up GAP insurance and/or to get a quote, click below: